Home
We are re-opening on Monday, April 5th!
Lunch will be served from 11a-2p and dinner from 5p-9p. With 50% indoor seating capacity, we strongly recommend making a reservation. See you soon!
MAKE A RESERVATION ON TOCK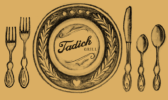 WELCOME TO TADICH GRILL
Located in the heart of San Francisco's Financial District, Tadich Grill is the oldest, continuously run restaurant in California, and third oldest in the United States. We prefer to keep it simple. For your convenience we have implemented reservations for half of our seating and the remaining half will be available for first come, first serve basis. If there is a wait, enjoy a beverage or appetizer at the bar – always fun!
We are easily accessible via BART, Cable Car, Ferry Boat, and Bus, but if you must drive, valet service after 5pm or nearby parking lots are available.
Casual to dressy casual is the norm for dress, however often times business attire is worn.
Looking for a place to host a private party?  We reserve Sundays for your occasion – just call!
Tadich Grill One of the World's 10 Great Classic Restaurants Well Worth Visiting.
The menu of seafood, creamy casseroles and hearty stews may be the draw for many, but continuity and nostalgia is what brings most back day after day, week after week, year after year.
There's really no place cooler than the Tadich Grill...everything's good.
Few restaurants last 50 years, let alone 162... In a city known for cutting-edge restaurants, Tadich's is old-fashioned, a nostalgic shrine to local piscine tradition.
No matter what religion you are, you are not truly baptized until you have lunch or dinner at Tadich Grill.
I like this place! This is wonderful, I am ashamed we don't have something like this in New York.
[ess_grid alias="TadichHome"]
Tadich Grill ownership and management pride themselves on a staff reflective of the rich heritage and tradition of the restaurant.  Our waiters know your name and our bartenders remember how you like your martini.  Our Chef procures the freshest ingredients daily and prepares your order with the same care delivered over the past century and a half.  Our guests deserve the best and that is what Tadich Grill consistently delivers.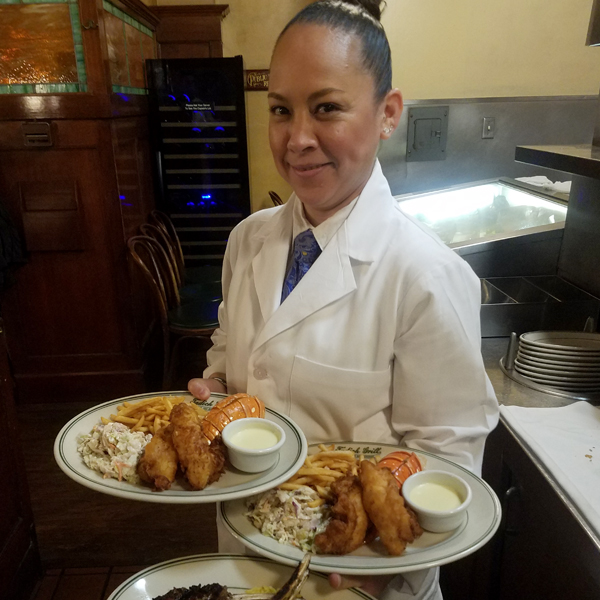 Our Servers average 33 years in the industry and over 16 years with Tadich Grill.  Our service is European Bistro Style.  While you dine on white linen, the atmosphere is meant to be FUN – not stuffy.  Service is swift once seated, in order to accommodate all of our guests; with our business clientele usually appreciating the pace.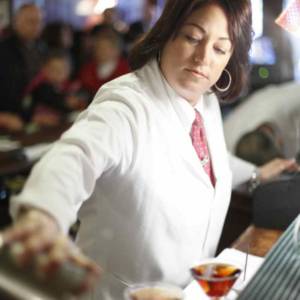 The average Tadich Grill bartender has been a professional bartender for over 30 years and with Tadich Grill for over 17 years.  Pouring drinks at this establishment is all about tradition and consistency.  Tadich Grill is known for classic handmade cocktails such as Martinis, Manhattans, Negronis, Old Fashioneds, and Side Cars.  Making these classics consistently is easy because of the number prepared day in and day out.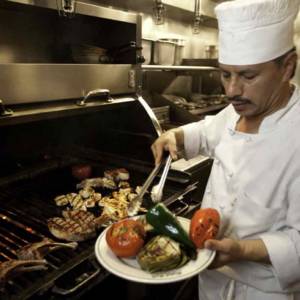 The average Tadich Grill cook has been working in the foodservice industry all their professional lives and for Tadich Grill for over 17 years.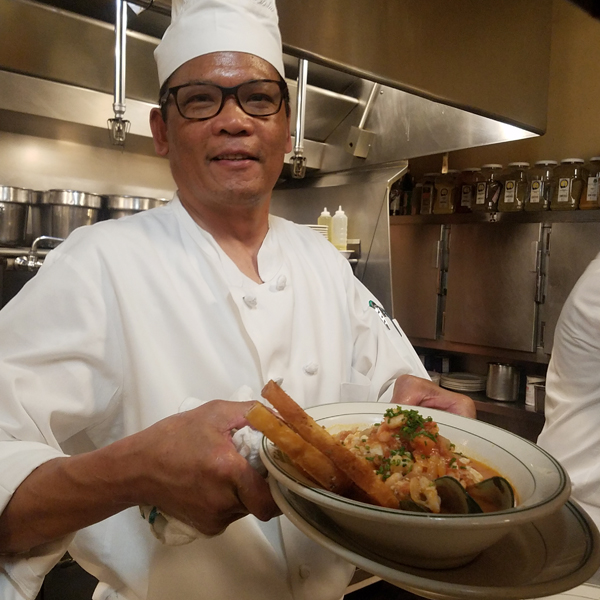 Since the 1920's, there have been only 10 Head Chefs at Tadich Grill. Mitch Buich became Head Chef in 1924. His brother Louie shared chef duties with Mitch until 1953. Mitch retired in 1961 and was followed by Dominic Ivelich, who began working for John Tadich in 1912. Dominic retired on January 21, 1966, and was succeeded by David "Garo" Sokitch, who remained until the same date in 1982. "Garo" Sokitch's successor was John Canepa. When John retired in 1996, Fritz Braker took the position as Head Chef until 2003. Rajko Marin, after working as Sous Chef since 1981 for Chef's Sokitch, Canepa, and Braker, took over the Head Chef position from 2003-2013 until his return to Croatia. Adriano Dela Rosa, who began as Sous Chef in 2000 has maintained the unsurpassed sanitation, food safety and quality of the kitchen as the current Head Chef of Tadich Grill.
The counter at Tadich Grill is primarily dedicated to serving parties of one or two during both lunch and dinner. The action is fast and the stools turn quickly; these are the best seats in the house. 
"Imagine all the people living life in peace."
Open Sundays for private parties only – call now to plan your event.
Monday-Friday 11am-2pm, 5pm-9pm
Saturday 5pm-9pm
Sunday – Closed
SAN FRANCISCO
240 California Street




San Francisco, CA 94111




415-391-1849